NZVJ TB issue (volume 63, supplement 1)
$70.00
---
---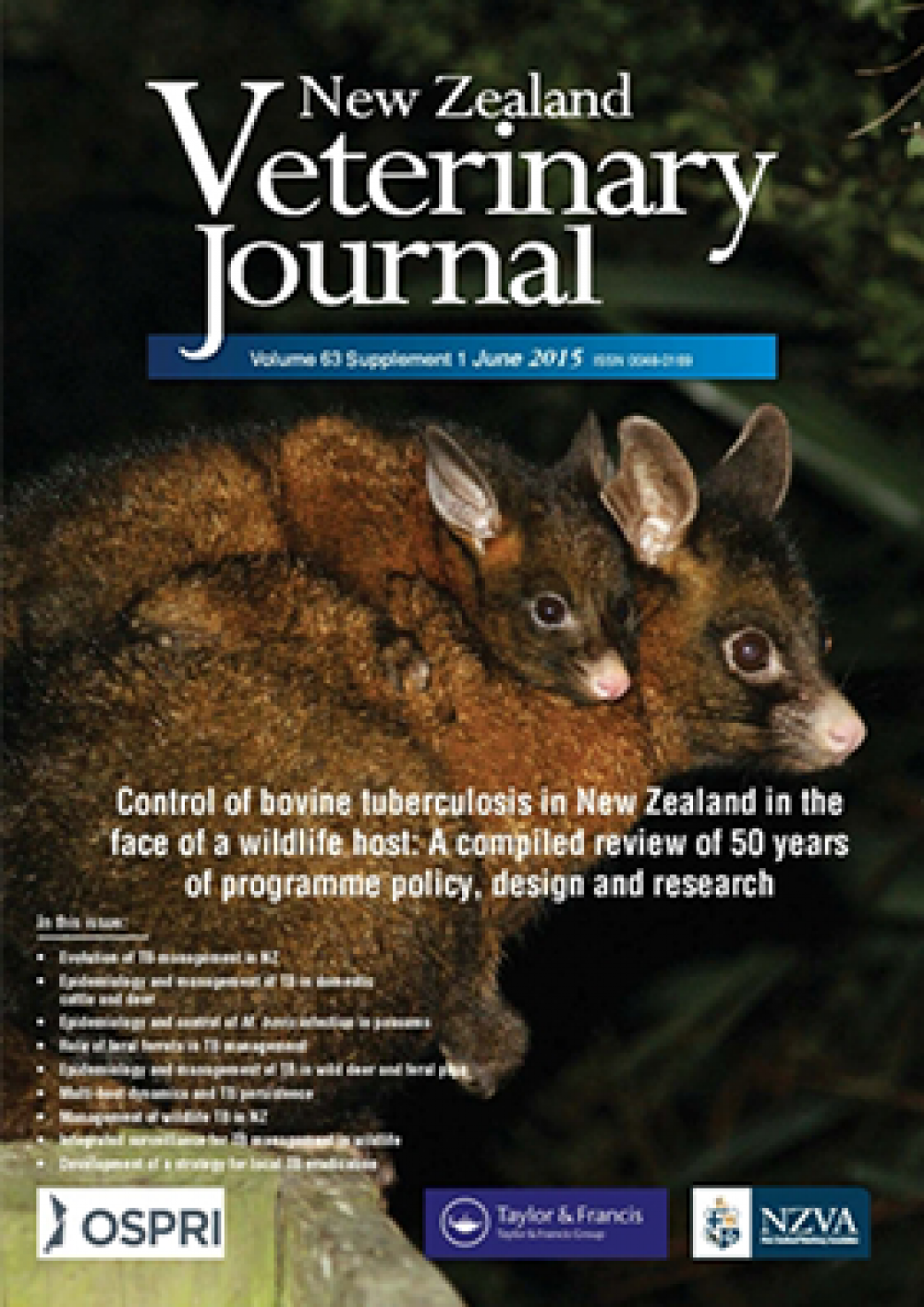 This standalone issue of the NZVJ is entirely focused on bovine TB in New Zealand, with a particular emphasis on controlling TB in wildlife. It brings together an extensive body of work describing the campaign to control bovine TB in New Zealand, that commenced more than a century ago.
Covering the history and background to our current status in New Zealand, this supplementary issue of the NZVJ also looks forward to how we can eventually eradicate TB.
It includes nine review articles and totals 107 pages.
Please ensure that you choose a shipping item once this purchase has been placed in your cart, otherwise we can not guarantee delivery.