Ectoparasites of sheep in New Zealand and their control
$35.00
---
---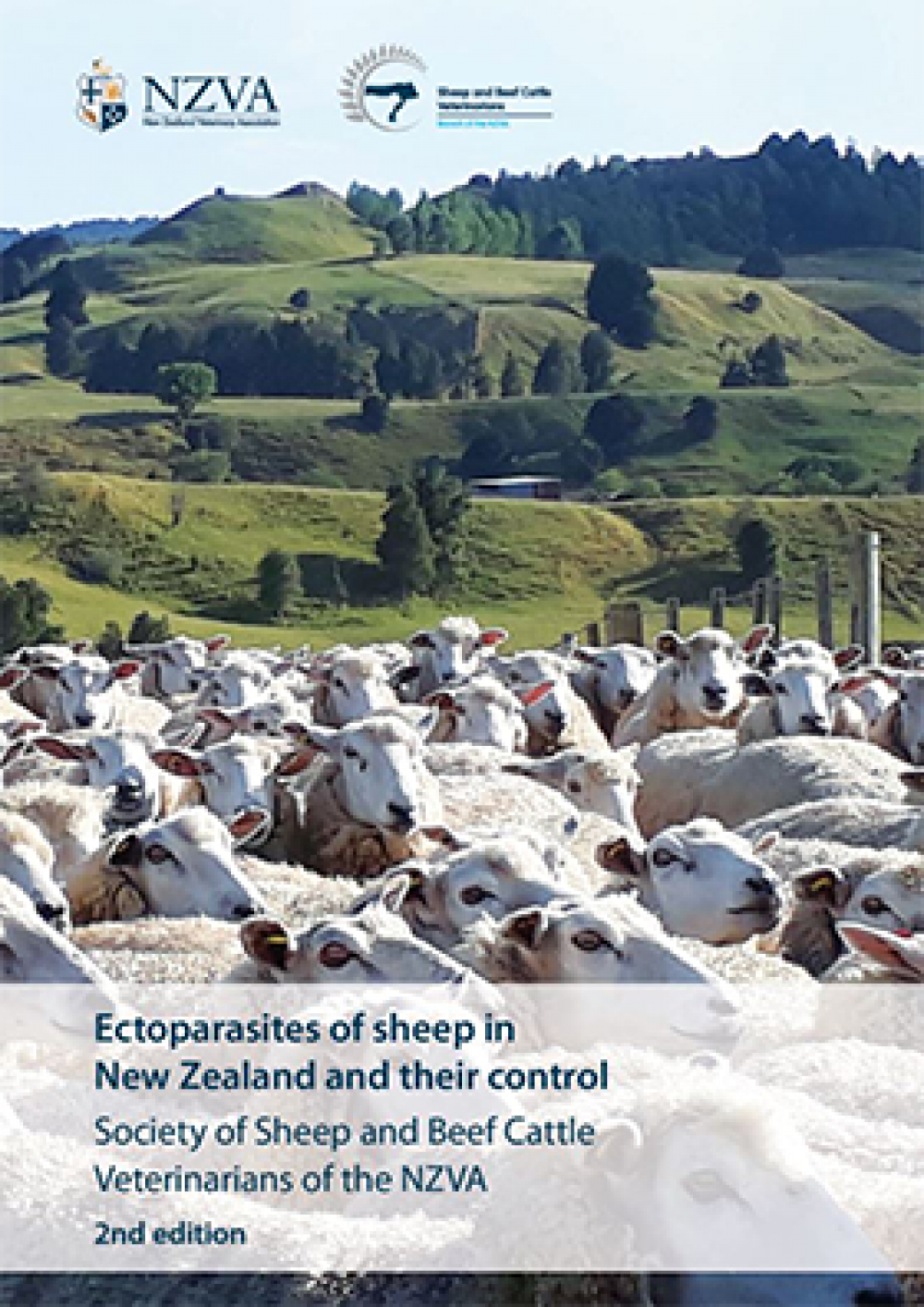 The definitive practical guide for sheep veterinarians, edited by Anthony Oswald.
The first edition of "Ectoparasites of Sheep in New Zealand and their control" was produced in 1985 at the instigation of the Committee of the NZVA Sheep and Beef Cattle Society. That, copies of this volume are still found in many veterinary practices and referred to by practitioners across New Zealand, some 33 years after its publication, is testament to the quality of the information prepared by the contributors and collated by the editor, Dr W.A.G. Charleston.
While knowledge of the fundamentals of parasite and host biology remain much the same as in 1985, insecticide resistance, new chemical families, market imperatives and the economics of livestock farming are among factors that have brought change. This has resulted in many sheep farmers failing to achieve acceptable levels of control of ectoparasites, in particular blowflies and lice,in their flocks.
"As with the 1985 edition, while this book has been written primarily with veterinarians in mind, it is hoped it will be of value to other people involved in sheep ectoparasite control at practical levels."
Anthony Oswald
Please ensure that you choose a shipping item once this purchase has been placed in your cart, otherwise we can not guarantee delivery.