Home » For veterinary professionals » Wellbeing hub
NZVA wellbeing hub
The NZVA is committed to providing members with wellbeing support.
The Wellbeing Hub is a member benefit and provides access to valuable resources to help veterinarians, veterinary technicians, nurses and support staff remain healthy and well both as individuals as part of the wider veterinary team. It also provides support to those who are struggling with stress, anxiety or burnout.
The Hub will be updated on a regular basis as more useful resources are created or identified and added to the collection.
For more information on veterinary wellbeing and how to get help please visit our Veterinary wellbeing page.

The NZVA Wellbeing hub resources are divided into these categories so that you can care for yourself as a whole. Additional categories specific to workplace wellness and COVID-19 specific resources are also provided.
---

Mental and emotional wellbeing
Taha hinengaro
Veterinarians fill a role in society which requires high levels of emotional intelligence. These resources support your ability to understand your own thoughts and feelings and learn how to express them
---
Social wellbeing
Taha whānau
Social connections and relationships are a very important part of a veterinarian's role, not only with clients but also with colleagues both within and outside of practice.
---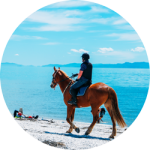 Physical wellbeing
Taha tinana
Being a veterinarian can be a highly physical job. Caring for your physical wellbeing and the health of your body is important for overall wellbeing and quality of life.
---
Spiritual wellbeing
Taha wairua
Spiritual wellbeing encompasses the values by which each person lives. These resources help to deepen your understanding of your values and aid in increasing your own self-awareness.
---
Workplace wellbeing
Wellbeing is not just for individuals but is also important for workplaces. These resources can help to foster and maintain wellbeing in the workplace.
---
Cyclone Gabrielle specific resources
Extreme weather events such as Cyclone Gabrielle are very distressing and can have a significant impact on our mental wellbeing.
---
COVID-19 specific resources
COVID-19 has had a significant impact on veterinarians in New Zealand in many different aspects. Many adjustments to working have been made and additional support in some areas has been required.
---
Free access to Āki, the MAS health and wellbeing portal
NZVA partner MAS (Medical Assurance Society) has kindly offered all NZVA members free access to their wellbeing portal, Āki.
If you're already a MAS member, you can register for Āki here. You will need your MAS membership number to complete your registration.
If you're not a MAS member, you can fill out this form to request access to Āki. MAS will email you a link to create your profile.
---
Wellbeing and resilience for the veterinary profession course
Fundamental skills required to thrive in the complex veterinary environment. These lessons will help you be honest with yourself as you explore, and become aware of your thoughts, beliefs, stories, emotions and feelings.

This course is free as apart of your NZVA membership. You can access the course through VetScholar. If you are not enrolled, please email vetlearn@vets.org.nz or register here to get access.
---
Feedback
We are keen to hear from you if you have any feedback about the Wellbeing Hub or have any resources you would like to contribute to support the wellbeing of the members of the New Zealand veterinary profession.
Please email any feedback to vetlearn@vets.org.nz.