Pet Doctors Botany - Companion Animal Veterinarian - Auckland
Classifieds
Posted in: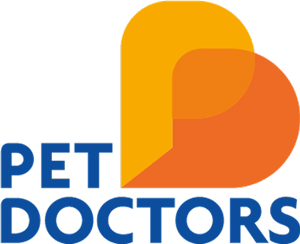 Organisation/clinic: Pet Doctor Botany
Location: Auckland
Position type: Companion Animal Veterinarian
We are looking for a Small Animal Veterinarian to join our team in this flexible part-time role. You will be joining a long-standing team, with this position being newly created to support our clinic growth.
Pet Doctors Botany provides veterinary services to South and East Auckland, particularly the suburbs of Dannemora, Botany, Botany South, Flat Bush and East Tamaki. We have many long-term clients, and we enjoy an excellent rapport with them, and love meeting new clients and welcoming them and their furry family members to the clinic.
A little more about us:
Currently a two-veterinarian team growing to three, supported by dedicated and experienced clinical support staff.
100% small animal.
Well equipped with lab, x-ray, dental, dental x-ray, ultrasound, and multi-parameter.
EzyVet management software.
There is no after-hours work, and we are closed on Sundays and public holidays.
Close-knit team who supports a positive workplace culture.
What's on offer:
Flexible hours - part-time opportunity, around 19 hours per week (approx. 2 days a week and 1 in 4 Saturday).
Excellent salary commensurate with experience and skillset.
Incredible training opportunities through our Veterinary Training Centres, free for our team members.
CPD allowance and paid study leave.
Health and wellness benefits, including an employee assistance program, discounted gym memberships and wellness program.
Great staff discounts off services and pet food.
What we're looking for:
BVSc or equivalent, and registration to practice in New Zealand - you must hold current New Zealand work rights.
A friendly veterinarian, who enjoys working as part of a team.
Well-rounded GP skillset - enjoys both routine surgeries and consultations.
For more information or to apply email Erin - erin.murphy@vet.partners

Company
VetPartners New Zealand
Contact Name
Erin Murphy
Contact Details