Chalkland Vets - Companion Animal Veterinarian - United Kingdom
Classifieds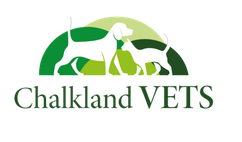 Organisation/clinic: Chalkland Vets
Location: Wiltshire, England, UK
Position type: Companion Animal Veterinarian
We have an exciting opportunity for a veterinarian to join our small and friendly team in beautiful Wiltshire, on the edge of the Cotswolds in Southwest England. We would like to sponsor the right candidate to spend a minimum of two years working within our small animal practice. Our practice is four years old and growing. We currently have two sites with a third about to open in October.
The right candidate will have excellent people skills, be a great communicator, empathetic and a good team player. We are looking for someone with a real passion for the job to serve our fantastic clients.
The successful candidate will be experienced and confident enough to handle sole charge when needed.
Excellent support and mentoring, fabulous veterinary nursing staff.
Interesting and varied case load in a happy easy-going atmosphere.
Five weeks holiday, plus bank holidays, RCVS/VDS paid.
One weeks paid CPD leave and generous allowance.
The practice
Established in 2019, Chalkland Vets is now a thriving, proudly independent practice with an excellent reputation in the community, we have a new practice in Melksham which is also fully equipped to provide all services, veterinarians work at all sites (see our Google reviews!). A third practice is opening soon in the lovely town of Corsham. Run by two veterinary directors who are very hands on and will offer great support.
ISFM Gold standard cat friendly clinic with separate feline suite.
Separate cat and dog waiting areas.
Lovely old building full of character and bursting with daylight, roomy consulting rooms.
RCVS general practice accredited.
Dental suite with digital dental x-ray.
Digital x-ray and ultrasound.
K laser.
Full laparoscopic kit and keyhold bitch sprays as standard (training will be provided).
Fear free approach to our patients.
Great veterinary nursing support.
Ambulance available for home visits.
We are paperless using Smartflow technology for hospital and anaesthetics forms (iPads).
We are forward thinking, constantly striving to improve and planet friendly.
Location
Chippenham is in Wiltshire on the M4 corridor. We are close to the roman city of Bath and the outstanding beauty of Cotswolds countryside.
The role
Getting the right candidate is important to us. They will require a minimum of 2 years' experience. We will sponsor them and provide a one-bedroom flat for accommodation 7 days a week (located at the Corsham practice) and a practice van that can be used to drive between the locations.
Full-time veterinarians work 40-hours over a 4-day week with one Friday night early finish in 4 weeks. Saturday morning rota share only (currently 1 in 4). No Sundays or out-of-hours.
Successful candidate
We aim for exceptional standards and great continuity of care. A good rapport with the client is an essential skill as is the ability to work as part of a team. We are looking for someone who takes pride in being an excellent general practitioner with ability in all areas of veterinary practice. We require routine surgery and consulting skills. A positive attitude and good sense of humour is essential, as is sharing our practice values and a drive to provide an excellent service.
To apply, please email Selina Walters selina.walters@chalklandvets.co.uk

Company
Chalkland Vets
Contact Name
Selina Walters
Contact Details