Ashburton Vets - Dairy Locum - Ashburton
Classifieds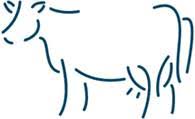 Organisation/clinic: Ashburton Vets
Location: Ashburton
Position type: Dairy Locum or Full-time Dairy Veterinarian
Calling skiers and snowboarders! Come and work at Ashburton Vets and spend weekends on the slopes. Salary package includes Mount Hutt Ski Season Pass.
We are a friendly locally owned clinic requiring a Dairy Locum. Position would start August 2023 for 3 months but could become a permanent role to help with growing workload. You will be supported by 4 experienced veterinarians. Vehicle, smartphone, and all veterinary equipment provided. Good new graduate support structures in place.
Located in thriving Canterbury servicing owner operator farmers with modern facilities. Plenty of routine and emergency work, calvings, and lots of surgery. The clinic runs whole farm preventive programs, Accredited Mastitis investigations, Nutritional advisory service, In-Calf programs and bench marking farm performance.
Suit outdoors enthusiast with ski-fields, tramping, biking and fishing all on our doorstep. Large township within 1hour of Christchurch & centrally located for exploring the South Island.
Cover letter and CV to: ashvets@live.com