Vetlife Banks Peninsula - Mixed Animal Veterinarian - Little River
Classifieds
Posted in: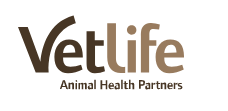 Organisation/clinic: Vetlife Banks Peninsula
Location: Little River
Position type: Mixed Animal Veterinarian
Mixed Animal Veterinarian required - live the good life!
Vetlife has a rare and exciting opportunity in a well-established, purpose built, well-equipped and resourced clinic where the role is the true meaning of mixed animal practice.
Located in the idyllic area of Little River on Banks Peninsula, you will have everything you need for great work life balance on your doorstep. From water sports and fishing to amazing scenery and walking tracks. With a local primary school and cafes, a short bus ride to high school and a short drive to the supermarkets and doctors the whole family is catered for. And if you crave city life from time to time, Christchurch is just a short drive away.
Vetlife is currently looking for an experienced mixed animal veterinarian ideally to join their experienced, friendly team of veterinarians and support staff, servicing farming, equine and companion animal clients all over Banks Peninsula. This is a great opportunity to build or consolidate your veterinary career within a supportive local and wider practice team.
Vetlife is a progressive veterinary business providing leading-edge services to a large range of clients throughout the South Island. With 24 clinics from Marlborough to Mosgiel, and a large team of veterinarians, technicians, nurses and support staff, there are always people at hand to provide support and training.
Vetlife offers career paths and personal development opportunities as well as competitively structured salaries, CPD allowance and all the tools of the trade that you will need for mixed practice.
As well as being a key member of your individual branch team, you will also be part of the wider Vetlife practice with access to a network of colleagues who have extensive experience in all aspects of veterinary medicine and nutrition. As part of a large, diverse and forward thinking practice, you will have access to professional development opportunities both internally and externally.
If you would like to discuss this opportunity further, please send your CV to Nicola Williams, HR Manager.
Company
Vetlife
Contact Name
Nicola Williams, HR Manager
Contact Details