Animal Referral Centre - Emergency & Critical Care Veterinarians - Auckland
Classifieds
Posted in: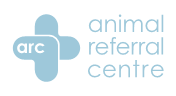 Organisation/clinic: Animal Referral Centre
Location: Auckland
Position type: Full-time, Part-time & Casual Emergency & Critical Care Veterinarians
Animal Referral Centre (ARC) is a family-owned specialty and emergency veterinary practice. Established in 2016, in a short time we have gained a reputation for excellence in patient care and developed outstanding relationships with our referring veterinarians. ARC has the largest range of veterinary specialties in New Zealand, including surgery, internal medicine, oncology, neurology, cardiology, dermatology and emergency and critical care.
Due to growth, ARC is expanding into fabulous new purpose-built premises right in the heart of Freemans Bay (ARC Central), in mid-2023. Our new clinic will complement our Schnapper Rock clinic (ARC North), providing the same outstanding veterinary care that our patients and clients deserve.
We have openings for enthusiastic veterinarians wanting to work and learn from our fantastic teams in both ARC Central and ARC North. Both clinics are connected to public transport and there is also onsite parking. ARC Central also has a free onsite gym for our team to use.
If you are a qualified veterinarian, able to register/work in New Zealand, with a minimum of 2 years' small animal experience (or completion of an internship), we want to hear from you!
We can provide support for veterinarians who have not done emergency work before. The roster will involve rotating shifts, including nights and weekends. Most of our emergency veterinarians work their roster in such a way that they can get a regular week off giving plenty of time for travel and relaxation.
We are offering a competitive salary and a relocation package for those relocating to Auckland.
We commit to investing in and enabling your ongoing professional development. ANZCVS membership support packages are available for all our veterinarians.
Animal Referral Centre is based in Auckland, New Zealand. This is a great place to live - we have all the benefits of a large city with a slower pace of life. For nature enthusiasts, we have the Hauraki Gulf perfect for boating, water sports or swimming and beautiful subtropical bush for tramping. Auckland has a thriving city scene with theatre, festivals, world class restaurants and plenty of excellent shopping.
Why Should You Apply?
Excellent opportunities for professional development.
Collegial team with plenty of support.
Competitive salary, benefits and relocation package.
Family-owned multi-disciplinary specialist and emergency practice.
To apply, please send a CV and cover letter to Anna.Gavin at anna.gavin@arcvets.co.nz