Agricultural Appointments - Head Veterinarian - Sydney, Australia
Classifieds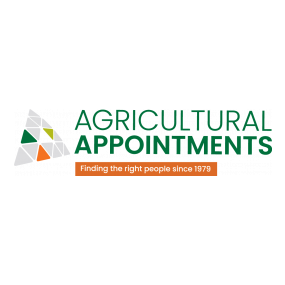 Organisation/clinic: Agricultural Appointments
Location: NSW, Australia
Position type: Head Veterinarian
Our client has a long and proud history as a fully integrated grower and marketer of chicken products across Australia. The company is committed to the production of food of the highest quality and its brands are some of the most loved and readily recognised in the industry. Its operations include broiler and breeder farms, hatcheries, processing plants, feed milling and protein recovery. The business would now like to employ a Head Veterinarian to provide leadership in all matters of health, bio-security, welfare and quality.
Role
The primary purpose of this role is to achieve and maintain the highest production efficiency possible through excellent bird health and quality. There is a strong focus on bio-security, food safety, humane care and environmental stewardship. This is an excellent opportunity to join a highly respected organization and become a high-level contributor to the overall success of the business. There is also opportunity for regional, interstate and international travel to gain experience.
Key responsibilities
Reviewing the health status of chicken meat breeder and meat chicken farms
Using Key Performance Indicators (KPI), performance data and information to investigate health and/or performance-related challenges and identifying opportunities for improvement
Involvement in developing bio-security, vaccination, animal welfare and health programs
Assisting to manage animal welfare compliance and continuous improvement across farming, hatchery and processing operations
Contributing as an integral part of our national veterinary and livestock management team
Liaising with other company and industry veterinarians and maintaining key business relationships
Requirements
An Australian recognised veterinary degree and ability to register to practice as a veterinarian in all Australian states - essential
A minimum of 5 to 10 years' experience as a poultry veterinarian is required
Highly motivated with excellent communication skills, strong commitment to work related responsibilities and ability to work both independently and in a team environment
International candidates are encouraged to apply, visa assistance, sponsorship and relocation expenses will be provided
Remuneration and Location
Remuneration is negotiable depending on level of experience but is appropriately structured for this senior management role. The salary package will include a fully maintained company vehicle, phone and all required equipment. Registration fees and professional memberships, including Australian Veterinary Association membership, will be financed. The role is located in Sydney, New South Wales.
To Apply
Please apply online on our website at www.agri.com.au or on Seek. Please note the requirements for the role, including the ability to be registered to practice as a veterinarian in Australia. If in doubt further information on these criteria can be provided. Please contact me for a confidential discussion if required, Dr. Ray Johnson, Senior Agribusiness Consultant and Managing Director, Agricultural Appointments.
Company
Agricultural Appointments
Contact Name
Dr. Ray Johnson, Senior Agribusiness Consultant and Managing Director, Agricultural Appointments
Contact Details
E | ray@agri.com.au
M | +61 04 19 012 841