Crofton Downs Veterinary Clinic - Companion Animal Veterinarian - Wellington
Classifieds
Posted in: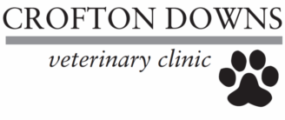 Organisation/clinic: Crofton Downs Veterinary Clinic
Location: Wellington
Position type: Companion Animal Veterinarian
We have an exciting opportunity for a small animal veterinarian to join our awesome team at Crofton Downs Veterinary Clinic in Wellington.
Why join us?
Excellent work/life balance
Full-time role and yet only requires you to work 4-days a week
Enjoy Thursdays off and only 1:4 Saturdays
Best yet is no after-hours on-call work!
Competitive salary package and CPD allowance
Graduate Academy for new or recent graduates– and a great team for support!
Free access to VetPartners training centre in Christchurch
Generous staff discounts
Paid Veterinary Council of New Zealand registration
A bit about us
We are proud to say we have one of the most beautiful clinics in the region, which was purpose-built. We have all the toys including ultrasound, in-house lab, dental x-rays, endoscopy, and an orthopaedics kit.
You would be joining a team of three experienced veterinarians, along with a supportive team of veterinary nurses and receptionists.
Our lead veterinarian has experience mentoring young veterinarians. We know what it takes to grow a grad vet as you transition to practice, and hence you would be well supported in this role.
About you
We are looking for a motivated, friendly Bachelor of Veterinary Science or equivalent small animal veterinarian who will fit right in with our wonderful team
We value enthusiasm for the job, team-players who are willing to help out, and a sense of humour.
And finally someone who is enthusiastic to learn and willing to give things a go. We want someone who will go the extra mile to grow as a veterinarian, in return for us investing and guiding you.
We look forward to hearing from you!
Apply now or for more information please contact Erin Murphy.

Company
VetPartners New Zealand
Contact Name
Erin Murphy
Contact Details