Rappaw Veterinary Care - Companion Animal Veterinary Surgeon - Wellington
Classifieds
Posted in: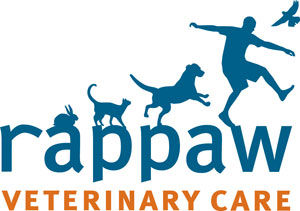 Organisation/clinic: Rappaw Veterinary Care
Location: Wellington
Position type: Full-time Companion Animal Veterinary Surgeon
Applications Close: 31st October 2022
Rappaw Veterinary Care is a privately owned veterinary business based in Porirua and Tawa, Wellington and have been part of the local community for nearly 30 years. Our services are of the highest possible standard and we pride ourselves on our experience, expertise, and the continuous care we provide our patients.
We have an upcoming vacancy for a Veterinary Surgeon to join us in a full-time role. This role is responsible for delivering clinical care to the practice's patients and client care to their owners. This includes making all interactions with clients fully focused on delivering exceptional service, value, and bringing warmth to the clients. We are looking for an enthusiastic, friendly veterinarian with great people skills.
It is an exciting time to join Rappaw with the opening of our new Veterinary Hospital in the next few months. Our new hospital has seven spacious consulting rooms, two surgical suites, dental suite, large treatment area, digital x-ray, high-end ultrasound, and an in-house lab for blood work. The hospital will be supported by clinics based in Plimmerton, Tawa and Whitby.
Our talented veterinary team includes membership qualified vets with whom you will learn new skills and discuss cases and be provided with comprehensive clinical support. You will also be working alongside our highly experienced veterinary nursing and client services teams.
We strongly encourage and support professional development and offer a competitive package dependent on experience. We are members of the After-Hours Veterinary Clinic.
If you would like to apply, or have any questions about the advertised role, please email your CV. and cover letter to Emma Scott.
Applicants for this position must have New Zealand residency or a valid New Zealand work visa.
Company
Rappaw Veterinary Care
Contact Name
Emma Scott, Practice Manager
Contact Details