Vets on Alabama - Mixed and/or Companion Animal Veterinarian - Blenheim
Classifieds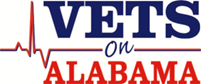 Organisation/clinic: Vets on Alabama
Location: Blenheim
Position type: Mixed and/or Companion Animal Veterinarian
ARE YOU LOOKING FOR A CHANGE OF SCENE?
Vets on Alabama require an experienced veterinarian in a mixed and / or companion animal role. You will be required to have least 2- 3 years' experience.
If you would like to consider a move to Marlborough, we will provide you with a veterinary opportunity where we have a:
Great team
Fantastic lifestyle – work / life balance
Excellent Remuneration
Varied, interesting and stimulating case load
Modern equipment
Easy going community feel
The Marlborough region offers an excellent lifestyle with great recreational opportunities that are unique to the area. As a strong mixed practice located on the edge of Blenheim, we are progressive and motivated to provide the best veterinary care and services available.
If you are someone who can deliver a high level of care and service and want to be part of a friendly workplace, please get in touch to find out more.
Please contact in confidence:
Annabel Gorman

Company
Vets on Alabama Ltd
Contact Name
Annabel Gorman
Contact Details
P | + 64 3 578 6965
E | admin@vetsoa.co.nz
A | 165 Alabama Road
Blenheim 7201