Avonside Wainoni Veterinary Clinic - Companion Animal Veterinarian - Christchurch
Classifieds
Posted in: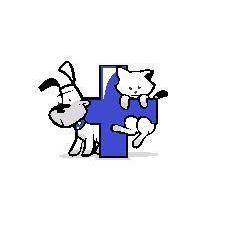 Organisation/clinic: Avonside Wainoni Veterinary Clinic
Location: Christchurch
Position type: Companion Animal Veterinarian
Seeking:
A companion animal veterinarian of 10 years plus experience with good surgical skills who is looking for somewhere to put down roots with an awesome team.
About us:
Our companion animal clinic has been looking after generations of furbabies for over 30 years. Alongside our loyal clients our friendly team of 2 vets and 4 nurses also look after animals from several cat and dog rescue agencies.
The head veterinarian (and owner) enjoys mentoring, to further your veterinary career, both clinically and in managing the staff and client experience.
We are endeavouring to tailor our roster to preserve a good work life balance, and as a bonus we have a barista coffee van arrives daily to brighten any busy day.
We offer:
The opportunity to grow, develop and own your future. There is the possibility of clinic ownership, partnering with the head vet and nurse, to a potentially suitable candidate.
4 weeks holiday a year
Not open any Statutory/Public holidays/Sundays
3 afternoons off a week.
Saturdays rostered between 3 and only 9am-1pm.
CPD is encouraged and subsidised/paid for
Vet council fees paid annually
10 days sick leave annually
No After Hours (Christchurch has an After Hours Clinic) except for backup (around 3-4 times a year)
Lots of the usual toys-ultrasound/new dental machine/digital xray/BP monitor/ECG/latest Idexx suite and more
A close collegial team where you can develop
Communication is a key factor in our work life.
Contact:
If you are interested in our role, please email Nicky MacLachlan BVSc at localvet@xtra.co.nz

Contact Name
Nicky MacLachlan
Contact Details
E | localvet@xtra.co.nz