Takanini Veterinary Associates - Companion Animal Veterinarian - Auckland
Classifieds
Posted in: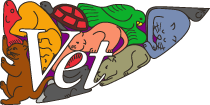 Organisation/clinic: Takanini Veterinary Associates
Location: Auckland
Position type: Companion Animal Veterinarian
Small Animal Veterinarians – want to upskill and work alongside a strong, experienced Veterinary team?
We have an amazing opportunity for you to join our team at Takanini Veterinary Associates.
This is not your average Veterinarian role!
We do a bit of everything and can build this position to focus on your favourite things - consult & medicine focused role, surgery focused or a blend of both
You'll be joining a strong and experienced eight veterinarian team - soon to be nine once you join us!
Flexibility on hours – our ideal would be a full-time veterinarian, but let's talk about what works for you
The Practice & Team
Collaborate with a large team of eight veterinarians and skilled veterinary nursing team
Purpose-built practice with three spacious consulting rooms, two surgical suites, treatment/dental area, digital x-ray, high-end ultrasound and endoscopic imaging, in-house lab for blood work
Our teams' special interests are broad and varied spanning from soft tissue surgery, Orthopaedics TTA/TTO, stem-cell therapy, chemotherapy, reproductive AI and surgical AI, and dentistry
Our clinic is well equipped to support these areas of interest!
The Position
Flexibility on hours
Shared weekend/after-hours roster
You will need a recognised veterinary degree and eligibility to work in New Zealand
2+ years' experience would be an ideal, however newer vets will be considered
The Perks
Great pay rate on offer and excellent benefits
Friendly and encouraging team
VetEducation and VIN membership
At least $1500 CPD allowance + 1-week paid study leave
Regular mentorship and training
Support to undertake membership
Interested?
For more information or to apply, please contact Erin – and look forward to a confidential process
Company
VetPartners New Zealand
Contact Name
Erin Murphy
Contact Details