Anexa Veterinary Services - Production Animal Veterinarian - Morrinsville
Classifieds
Posted in: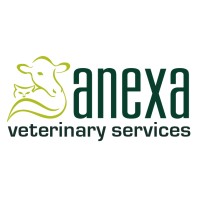 Organisation/clinic: Anexa Veterinary Services
Location: Morrinsville
Position type: Production Animal Veterinarian Morrinsville
Develop your dairy veterinary career as part of a fun and supportive team
Based in the heart of Waikato, this location has something for everyone
Our Values: Think Team, Do the right thing, Challenge, Commit and Deliver
If you're ready to roll up your sleeves and get ready to get stuck into supporting our valued farmers in "the cream of the country", then we have the role for you. Anexa Veterinary Services is looking for an experienced (preferably 3 years +) production animal veterinarian, with a heavy dairy focus to join our supportive, driven and fun Morrinsville team.
You will be working alongside farmer clients in individual animal medicine, herd health prevention and management, bio-security, and animal welfare support. You will be utilising our internal lab and diagnostic capabilities to support good decision making on farm. Understanding farm systems is a priority for Anexa and in this role you will be supported in developing your knowledge in this area.
You will be a production animal or mixed practice veterinarian wanting to grow your dairy career, who is driven to find good animal health solutions for your clients working in partnership with them, their teams and the wider Anexa business. You will be a positive person who brings your best self to work and values good team culture. You will have great communication skills and initiative with good time management habits.
To find out more about Morrinsville, the wider team and working at Anexa visit our website or get in touch with Tennielle Ellingham.
Company
Anexa Veterinary Services
Contact Name
Tennielle Ellingham
Contact Details