Pet Doctors West Harbour - Companion Animal Veterinarian - Auckland
Classifieds
Posted in: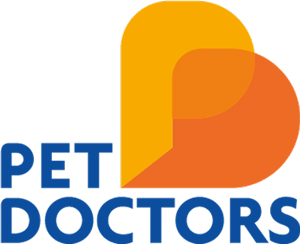 Organisation/clinic: Pet Doctors West Harbour
Location: Auckland
Position type: Companion Animal Veterinarian
Pet Doctors West Harbour is located in West Harbour, Auckland and has been part of the local landscape for the last 30 years. West Harbour is a great place to live and work and provides easy access to Auckland city, as well as the West Coast beaches and Waitakere Ranges. Closer to home there are the vineyards of Kumeu, and the weekend farmers' market and bustling craft beer brew bar at Hobsonville Point. We are also lucky to have wonderful, educated and loyal clients who are willing to go that extra mile for their pets and provide ample job satisfaction.
We are looking for a Small Animal Veterinarian to join our team in this flexible part or full-time role.
A little more about us:
Three veterinarian team supported by dedicated clinical support staff.
100% small animal.
Well equipped with digital radiography (Fujifilm CR Prima II system), iM3 elite dental machine, iM3 digital dental radiography system, Ultrasound, a full IDEXX lab suite, IV fluid pumps, syringe pump, and multiparameter monitoring.
EzyVet management software which is integrated with our lab and x-ray systems for seamless ease of use.
There is no after-hours work, and we are closed on public holidays. Saturday work is shared, and we are open 9am to 12pm.
Close-knit team who supports a positive workplace culture.
What's on offer:
Flexible hours - full-time or part-time
Excellent salary commensurate with experience and skillset.
Incredible training opportunities through our Veterinary Training Centres, free for our team members.
CPD allowance and paid study leave.
Health and wellness benefits, including an employee assistance program, discounted gym memberships and wellness program.
Great staff discounts off services and pet food.
What we're looking for:
BVSc or equivalent and registration to practice in New Zealand.
This opportunity is open to experienced or more recently graduated veterinarians - you'll work alongside an experienced team, with mentorship and support.
For more information or to apply email Erin - erin.murphy@vet.partners

Company
VetPartners New Zealand
Contact Name
Erin Murphy
Contact Details