Hamilton Small Animal Veterinary Centre - Companion Animal Veterinarian - Hamilton
Classifieds
Posted in: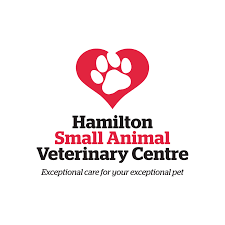 Organisation/clinic: Small Animal Veterinary Centre
Location: Hamilton
Position type: Companion Animal Veterinarian
Hamilton Small Animal Veterinary Centre is seeking an experienced associate veterinarian to complement our talented team in Hamilton, New Zealand.
We currently have two full-time and one part-time veterinarians, five veterinary nurses, and a dedicated reception team of three. We have an amazing client base which has been established over many years of dedicated service to the community.
We are excited for the recent addition of mobile clinics so we can bring our excellent service to those without transportation or pets that are a little too anxious to come into clinic and may benefit from home visits.
We have a referral clinic within our facility, Veterinary Referral Services making referrals easy in-house and Dr Ian Millward is available for advice on any of those tricky cases you may get. We host a range of diagnostic equipment, Dental X-ray, Ultrasound, scope and in-house IDEXX suite.
The position is full-time with scheduled surgery days. We are open 8am - 6pm Monday to Friday and 8.30am - 4pm on Saturdays. After-hours emergency work is provided by an external clinic. Ideally the successful applicant would be willing to work 3-4 days per week and every 4th Saturday.
Hamilton Small Animal Veterinary Centre is located in Hamilton, New Zealand, North Island. We are only 45 minutes from the beautiful West Coast beach Raglan, and just under 2 hours to the beautiful East Coast beaches, if you like skiing in winter Mount Ruapehu is located in central North Island.
As a Hamilton Small Animal Veterinary Centre team member, you will be rewarded with a competitive salary and staff benefits.
Professional development
Continuing Education allowance.
Paid continuing education days.
Staff benefits
Half a day paid off on your birthday.
Staff discounts from the day you join our team.
Registrations paid annually (Annual Practicing Certificate and NZVA)
Access to VIN and other subscriptions.
Please apply with your cover letter and CV to the Clinic Coordinator Lyn Hobbs: lyn.hobbs@hamiltonvets.co.nz

Company
Hamilton Small Animal Veterinary Centre
Contact Name
Lyn Hobbs
Contact Details