Veterinary Centre - Companion, Mixed, or Large Animal Locum Veterinarian - Oamaru
Classifieds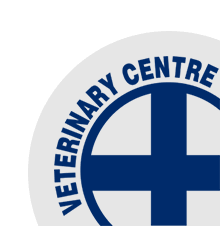 Organisation/clinic: Veterinary Centre Oamaru
Location: Oamaru
Position type: Companion, Mixed, or Large Animal Locum Veterinarian
Do you want to experience what the South Island of New Zealand has to offer, with fantastic lakes, awesome mountains, and beautiful coastline… and lots of incredible places in between to explore. Close to Queenstown and Wanaka, the adventure capitals of New Zealand, we have an exciting opportunity for a Locum Veterinarian to join our Oamaru team. If you are an experienced veterinarian (minimum 2 years) and want to have a change of scenery, then come and join our young fun team. The role is flexible across both small companion and large production animals.
We are a successful practice with a culture of excellence. With nine very approachable veterinary partners, and a huge depth of skill and experience covering all the major farm animal species, as well as an advanced companion animal suite. We need to build flexibility into our team with the help of a locum veterinarian, to allow us to weather busy periods in the clinic.
We can offer a flexible workload and hours as a locum.
Ideally a mixed animal veterinarian with a strong focus on dairy and significant companion animal work, although we could accommodate a focused small animal veterinarian, or large animal veterinarian.
Position is available from January – April 2023 to cover our summer/autumn workload, and beyond if it suits.
Contact us today to discuss your future!

Company
Veterinary Centre
Contact Name
Kevin Kearney
Contact Details
E | kevin@vet111.co.nz
P | 03 434 5666
A | 31 Thames Street, Oamaru, 9400