The Referral Centre - Referral Surgeon - Hamilton
Classifieds
Posted in: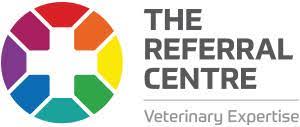 Organisation/clinic: The Referral Centre
Location: Hamilton
Position type: Referral Surgeon
Looking for an exciting and challenging new role in a referral practice?
The Referral Centre is the Waikato region's first multidisciplinary veterinary hospital providing a range of specialist and referral services above and beyond what pet owners receive at their regular veterinary practices. The medical manager at The Referral Centre is Dr. Trudi McAlees, a registered specialist in Emergency Medicine and Critical Care. Additional referral services in surgery, dermatology, imaging and rehabilitation are also available on-site. We are growing and have an opportunity for an additional Referral Surgeon to join our team.
The Referral Centre operates in conjunction with the Waikato After Hours Veterinary Hospital to provide 24-hour veterinary and veterinary nursing care for hospitalised patients.
We strive to offer the best care possible for our patients and clients regardless of the time of the day.
We are a fun, passionate, welcoming and supportive bunch of veterinarians and veterinary nurses and work very well as a team. We are looking for a friendly and dedicated Referral Surgeon with a minimum of five years experience to join us. The position is suitable for candidates who have finished their residency and are board-eligible, as well as for experienced surgeons looking to join a supportive and collaborative team.
We have an in-house full IDEXX laboratory and blood gas and oximetry capabilities, smartflow inpatient hospital system, digital radiography, ultrasound, on-site fan beam CT scanner, oscillometric blood pressure, doppler, capnography, ECG, endoscopy, fluid therapy and more. We have access to PET-CT and MRI at facilities less than a kilometre away.
Hamilton is the small city with everything you need. Excellent shopping, world class restaurants and a vibrant café scene. Within 10 minutes you can be in the beautiful Waikato countryside. Hamilton has lakes, the river and is handy to both coasts, only 90 minutes from the Coromandel Peninsula, Auckland airport. Central North Island fishing, skiing, and hiking are within a few hours drive.
Successful candidates will be eligible to practice as a veterinarian in New Zealand and have a keen interest in soft tissue and orthopaedic small animal surgery. Membership of the Australian and New Zealand College of Veterinary Scientists or similar post graduate qualification is desirable. Competitive remuneration and other industry-leading benefits including a relocation allowance are available to the successful candidate.
Please submit your CV or any queries to Courtney Taylor.

Company
CareVets Business Solutions
Contact Name
Courtney Taylor
Contact Details