Pet Doctors Thorndon - Companion Animal Veterinarian - Wellington
Classifieds
Posted in: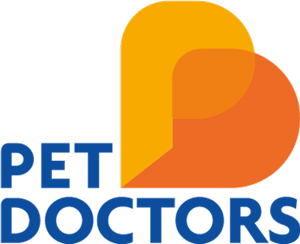 Organisation/clinic: Pet Doctors Thorndon
Location: Wellington
Position type: Companion Animal Veterinarian
We are looking for a fabulous Small Animal Veterinarian to join our team at Pet Doctors Thorndon in Wellington.
Why join us?
Excellent work/life balance.
Part-time role, 2-4 days per week with flexibility to discuss exact hours + 1:4 weekends.
Option for permanent or fixed term parental leave cover.
Competitive remuneration package and CPD allowance.
Free access to VetPartners Training Centre.
Generous staff discounts.
A bit about us:
Our clinic offers a great central location (right next to the Wellington train station) and excellent work-life balance.
You would be joining a team of three other veterinarians, along with a supportive team of veterinary nurses and receptionists.
Pet Doctors Thorndon offers full medical and surgical facilities, an experienced team, radiology (including dental), ultrasound on-site, consultation and emergency services.
We are equipped with three consult rooms, dedicated radiology and surgery rooms, in-house biochemistry, haematology, and Imagyst cytology.
Our wonderful team are dedicated to quality health care and good client relationships. Our team strives to be knowledgeable, compassionate, and always focused on making sure the pet's needs are put first.
About you:
We are looking for a motivated, friendly, BVSc or equivalent Small Animal Veterinarian who will fit right in with our wonderful team.
We value enthusiasm for the job, team-players who are willing to help-out, and a sense of humour.
We look forward to hearing from you!

Company
VetPartners New Zealand
Contact Name
Erin Trewin
Contact Details