Vetlife on Alabama - Mixed Animal Veterinarian - Blenheim
Classifieds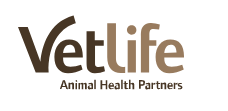 Organisation/clinic: Vetlife on Alabama
Location: Blenheim
Position type: Mixed Animal Veterinarian
Looking for a full-time permanent position in a vibrant mixed practice clinic?
Located in Vetlife on Alabama in Blenheim, you will be welcomed by our friendly team and well taken care of by our experienced veterinary nurses and technicians team and helpful support staff.
We provide a full range of companion and production animal services to the local community including routine consults and surgeries. Our clinic is well resourced with all the equipment you would expect to provide a great service to our clients. We have a small, dedicated team of both clinical and support staff, so there are always people at hand to help, give advice and make sure things run smoothly.
We are looking for an experienced veterinarian to join the Blenheim team. You will predominantly be working with farming clients, providing a production animal service in an area with a good variety of on farm work. There will also be opportunities to work in the companion animal space if that is of interest to you. The clinic is open 8am-5.30pm, Monday-Friday and Saturday 9am-1pm. Blenheim, one of the sunniest towns in New Zealand is located in the heart of wine country, in Marlborough Sounds right on the doorstep. It is just 25-minutes drive to Picton where you can hop on a ferry to the capital city of Wellington.
If you would like to discuss this unique opportunity further, please contact: Nicola Williams, HR Manager at Vetlife nicola.williams@vetlife.co.nz

Company
Vetlife
Contact Name
Nicola Williams
Contact Details