Pet Doctors The Gardens - Companion Animal Veterinarian - Dunedin
Classifieds
Posted in: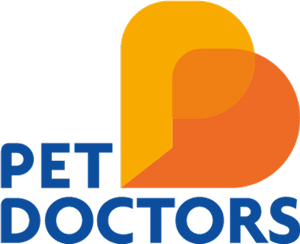 Organisation/clinic: Pet Doctors The Gardens
Location: Dunedin
Position type: Companion Animal Veterinarian
Join a long-standing, experienced veterinary team at Pet Doctors The Gardens, Dunedin.
What we offer:
Flexibility and work-life balance - this is a full-time position, however, we are open to discuss exact hours and days.
A supportive team culture - we have a tight knit, and long standing team.
Generous annual CPD allowance, paid study leave, and FREE access to our very own Veterinary Training Centre.
Great staff benefits including paid parental leave, staff discounts, and more.
Visa sponsorship and international relocation for eligible applicant.
About the clinic and role:
The Gardens has been established in the North Dunedin area for 30+ years and has very long-standing clients. Our team have a passion in delivering high standards of care to our motivated and interested clients.
Our clinic is spacious and well-equipped with surgery, dental x-rays, IDEXX blood machines, Sedive, ultrasound, and separate dog and cat hospital wards, with a Cat Friendly Accreditation.
You'll be joining a long-standing team of five veterinarians, supported by a dedicated and experienced support team.
All our veterinarians and veterinary nurses support each other to learn and grow. Collegial discussion on cases is an important part of our clinic.
In this role you'll enjoy a great balance of surgery and medicine. Our team participate in a shared weekend and after-hours roster.
Our on-call is triaged by Vet Chat, so you are only called out when it is necessary. On-call is also well remunerated, on top of your regular pay rate.
About you:
We are looking for an experienced, passionate, friendly, and dedicated team player who prides themselves on integrity, compassion, and communication.
You will have small animal experience, confident in both consults and surgery, and happy with sole charge (shared weekend and after-hours roster).
BVSc (or equivalent) and be registered, or eligible to practice in New Zealand.
Want to join us?
Apply now or for more information please contact Erin - erin.murphy@vet.partners

Company
VetPartners New Zealand
Contact Name
Erin Trewin
Contact Details