Upper Hutt Veterinary Hospital - Companion Animal Veterinarian - Wellington
Classifieds
Posted in: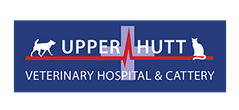 Organisation/clinic: Upper Hutt Veterinary Hospital
Location: Wellington
Position type: Companion Animal Veterinarian
Join our team - Small Animal Veterinarian position at Upper Hutt Veterinary Hospital.
Are you a passionate and dedicated Small Animal Veterinarian looking for an opportunity that values work-life balance, surgical expertise, and continuous learning? Upper Hutt Veterinary Hospital might be the perfect fit for you!
The role:
At Upper Hutt Veterinary Hospital, we offer an exciting part-time position with 22 flexible hours to ensure excellent work-life balance. Join a supportive team where you'll be the fourth veterinarian, collaborating with a skilled Practice Manager, veterinary nurses, and dedicated support staff.
Here's what you can expect:
Work-life balance: Enjoy great flexibility in hours and only 1:3 Saturdays, no Sundays, or on-call duty.
Abundant surgical time: You'll have two surgery days per week, fostering your surgical skills and expertise.
Joining our team comes with several fantastic benefits:
Generous remuneration: Competitive salary along with great staff benefits and discounts.
Professional development: Receive a CPD allowance, paid study leave, and FREE access to our purpose-built training facility.
Work-life support: Enjoy enhanced paid parental leave and a return-to-work bonus.
Convenience: Free on-site parking for all our team members.
About the clinic and team:
Established in 1982, Upper Hutt Veterinary Hospital is a cornerstone in the local area. Here's why our clinic stands out:
Client and pet-centric approach: We prioritise a stress-free environment for pets, staff, and clients, maintaining a high standard of care.
Our well-equipped hospital includes separate cat and dog wards, longer consult times for quality care, and an established wellness program for pets' best lives.
Encouraging growth: We support individual interests and offer training in various fields of interest.
Supportive team: Our team is known for its friendly, inviting, and supportive culture.
Our clinic is well-equipped, including:
X-ray
Orthopaedic plating equipment and up-to-date surgical tools
Dental machine and dental x-ray
Advanced patient warming and monitoring systems.
Ultrasound
Interested in joining us?
We are seeking a passionate and dedicated Small Animal Veterinarian, BVSc qualified (or equivalent) and registered or eligible to practice in New Zealand. Don't miss this opportunity to be part of a team that prioritises grown, work-life balance, and exceptional pet care.
To apply or for more information, please contact Erin at erin.murphy@vet.partners
Join Upper Hutt Veterinary Hospital and become part of a team dedicated to the well-being of pets and the satisfaction of both clients and staff.

Company
VetPartners New Zealand
Contact Name
Erin Trewin
Contact Details