The NZVA Photo Competition
Home » About us » The NZVA Photo Competition
Congratulations to this year's NZVA Photo competition winners!

We are delighted to showcase our three winning entries of 2021! Congratulations to all our talented members who submitted their photos! Keep an eye out on our social media feeds, your stunning photo entries will be making an appearance!
First prize winner ($300 Prezzy card)
Peter Gallacher
"E hika te rangi"
Taken on the Banks Peninsula in the South Island, Okains Bay, looking north towards the Kaikōura Ranges during lunch break. Twenty minutes earlier in the day, we were driving to the first of three calls on the other side of the hill through torrential rain. When we got to the summit, the clouds parted and gave us the view you see here.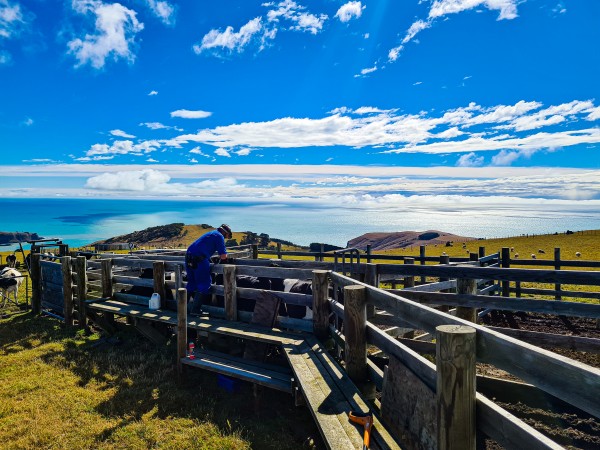 Second runner-up
James Harlow Vincent
"Indiana Bones in Flight"
2020 was a challenging year for all of us. Lockdowns led to many people experiencing depression, being kept from friends and family and not being able to pursue their normal way of life. This image represents that sweet moment of escape from the confines of our homes, when we were allowed to take that sacred walk around the block and get a breath of fresh air. This is how I avoided that deep void, by taking my loyal companions to the park just around the corner for a familiar game of frisbee.
It reminded me that life wasn't all that bad, and at least we had each other. It was simple, but these walks ensured the physical and mental wellbeing of myself and my furry companions. It helped us reconnect with the outside world, even if just for a moment.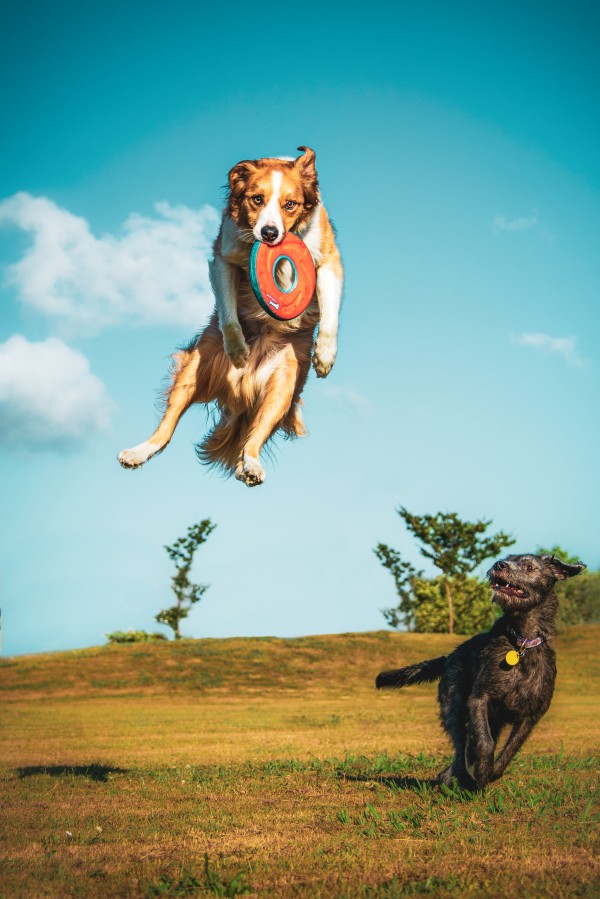 Third runner-up
Sue Robb
"Free Range Dinosaur"
My wife and I started breeding chickens a few years ago for eggs and meat. We chose heritage breeds like this Light Sussex Dorking cross because they produce eggs for years, and are hardy. The birds have become pets, and provide pest control by supplementing their diet with mice and insects, while mingling with our ducks, cats and dogs.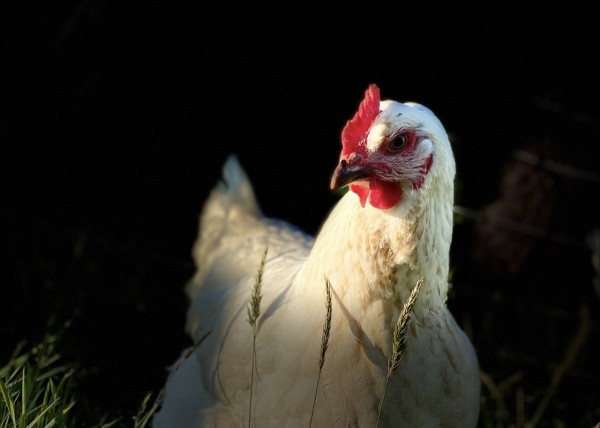 Brief
Whether it's a well-planned shot or a moment of magic, enter your animal/veterinary shot in our very first NZVA photo competition! There is a $300 Prezzy prize up for grabs, and a chance for your photo to be showcased in VetScript this year!
We would like imagery that captures the contribution of NZVA members towards the veterinary profession. At the heart of the NZVA vision is the core idea that the wellbeing of animals, people, and the environment is inseparable. The photos can be in clinic or out of clinic, show a direct or indirect contribution to the veterinary profession, and we also encourage reflections from your COVID-19 experience pertaining to the everyday life of a veterinarian. All images must show a connection between animal, human and environment.
How to enter
You must be a NZVA member to enter.
Entries open 1 December 2020 and close on 28 February 2021.
Email your image in high resolution mode, minimum 2MB, JPEG format as an attachment.
Do not embed in Word or in the email. The photos can be either landscape or portrait shape.
Email your entries to: nzva@vets.org.nz with 'NZVA photo competition' in the subject line.
Your image file must be named with your first name, last name and member ID number (e.g. joe_bloggs_1234578).
Include the name, phone number, and email address of the person who took the photo. Give your image a brief title - write a short description that includes where the photo was taken and why this particular scene caught your eye.
You can enter as many times as you like. Only one image per email entry.
Judging
Judges will consider impact, creative direction, composition, communication of the competition brief, and overall aesthetic appeal.
The top 3 will be showcased in VetScript this year.
Prizes
First prize: $300 Prezzy Card.
The top 3 will be showcased in VetScript this year.
Terms and conditions
By submitting a photograph you agree to the following terms and conditions:
The competition is open to members of the NZVA - the competition runs from 1 December 2020 to 28 February 2021.
You are the only author of your work and you have taken the photograph yourself and that the photograph is your original work.
You are the sole copyright holder in the photograph you have submitted.
You agree to not seek compensation from the NZVA for its use of your photograph.
You agree that any images you submit may be used by the NZVA for marketing and promotional purposes.
You have unlimited non-exclusive rights in the work and will not conflict with the usage rights required by the NZVA.
You agree to obtain prior consent from all recognisable individuals or a group in a private setting featured in your photograph before submitting a photograph.
The winners will be selected in March 2021 and notified via the email address provided at the time of submission as soon as practicable.
The NZVA accepts no responsibility for any entries that are not received, incomplete, illegible, corrupted or which fail to be submitted by the closing date and time. Proof of submission is not proof of receipt.
Entries must comply with these terms and conditions and be received by the closing date and time. Failure to do so will disqualify the entry.
The NZVA reserves the right to verify the validity of entries, to disqualify any entrant or to cancel or amend the competition or these terms and conditions at any time for any reason, without prior notice.
In the event of any dispute regarding these terms and conditions, conduct, results and all other matters relating to the survey (including the selection of the winner), the decision of the NZVA is final and no correspondence or discussion will be entered into.
The NZVA will not be liable for any loss, damage, costs (for instance incurred in accepting or redeeming a prize) or any injury whatsoever suffered by an entrant as a result of or in connection with the competition, including any inability to enter, complete or continue the competition due to equipment or technical malfunction.
The prizes are non-transferable and there is no cash alternative or any form of credit. The NZVA reserves the right to substitute prizes of equal or greater value at any time.
These terms and conditions shall be governed by and construed in accordance with the laws of New Zealand and shall be subject to the non-exclusive jurisdiction of the New Zealand Courts.