Home » About us » NZVA Awards » 2021 award winners
Outstanding Service Award 2021
Caroline Robertson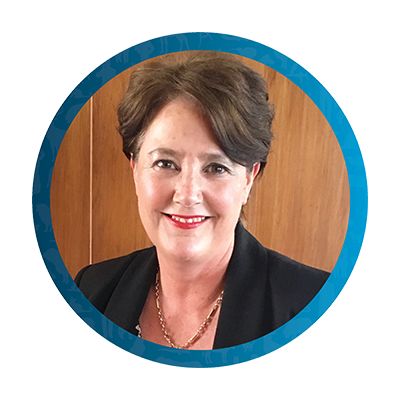 Dr Caroline Robertson has made a significant contribution to both the veterinary profession and the NZVA in the many and various roles she has held over the last 20 years. Much of this has been done in a voluntary capacity, away from the public eye, over and above her heavy workload as a busy, highly competent and successful companion animal clinician.
Serving on the CAV Committee between 2001 and 2009, Caroline was instrumental in moving CAS from a relatively isolated, standalone SIB to an integral and leading part of the NZVA family.
Joining the NZVA Board in 2011, Caroline brought significant governance and
commercial skills to the board table, pushing for increased collaboration between colleagues and high practice standards. Caroline was recognised for these skills with the Institute of Directors Emerging Director award in 2014.
During her tenure as as President, Caroline governed through a difficult time for the
profession with many questioning the value of membership and immediately following the launch of the controversial 2030 antimicrobial vision. The workload at the time was high, requiring significant dialogue with stakeholders including a large roadshow around the country to meet directly with members.
Caroline made a significant contribution to both practice standards through her role with the BESTPRACTICE® and Standards Committees. She was also instrumental in ensuring that a career pathway for sheep, beef, deer and dairy cattle vets was developed, allowing for further training and qualifications. This is the CPD Pathway we know today.
Through her role as a Director of the highly successful Hawkes Bay Vet Services chain of clinics, Caroline has championed good governance, high practice and clinical standards within the business.
President's Award 2021
Professor Joe Mayhew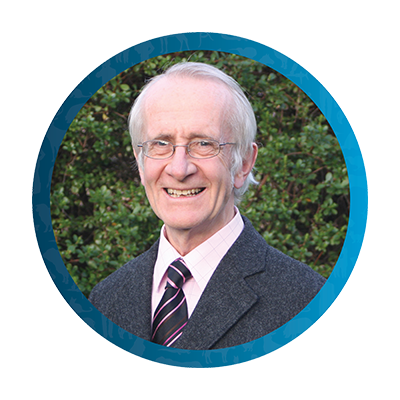 Professor Joe Mayhew was part of the first graduating year of veterinarians from Massey University in 1967 and, according to Dr Brian Goulden who taught him, he was an exceptional and memorable student. Always curious, with a mind like no other.
Joe is now recognised by veterinarians in New Zealand and all over the world as the legend of equine neurology and large animal medicine. He is a distinguished Diplomate of the ACVIM and is Board-certified in both LAIM and Neurology. Joe is a Fellow of the Royal College of Veterinary Medicine, a member of the European Society of Veterinary Neurology and a Diplomat of the European College of Veterinary Neurology.
Joe is currently a Professor Emeritus in the Massey School of Veterinary Sciences, and was awarded a Massey University Doctorate of Science (DSc) for his exceptional published work in equine medicine and neurology.
Joe has published extensively in veterinary neurology, equine medicine and comparative neuropathology. Joe is the author of an essential textbook in large animal neurology, now into its third edition, which is recognised as a critical reference for all veterinarians involved with equine medicine around the world.
Joe has held influential roles at several veterinary schools around the world where he has contributed prolifically to exceptional research and education including University of Melbourne, Cornell University, UC Davis, University of Florida, Cambridge University, University of Edinburgh and Massey University.
During his time in the UK, Joe served on the Council of the Royal College of Veterinary Surgeons, on their disciplinary committee, specialisation, and education committees and as an examiner. He was President of the European Veterinary Neurology Society for two years and served on their management committee and as an examiner.
Joe has been a passionate supporter of the NZEVA throughout his career. He has contributed to the NZEVA conference as a key speaker and to the legendary Gouldie Hour annually since his return to New Zealand in 2006. He took on the role of EVP editor with infectious enthusiasm, brilliantly navigating the transition to an online publication that not only meets and exceeds the needs of equine veterinarians in New Zealand but is also a fun and enjoyable read.
Joe is a life member of the NZEVA and the British Veterinary Association and in 2015 he was elected to the University of Kentucky Equine Research Foundation Hall of Fame for his contribution to equine medicine and neurology. Inductees are selected by an international committee after nomination by peers and selection is a rare honour providing a lasting tribute to the most renowned equine researchers in the world.
Joe's contribution to veterinary education in New Zealand and internationally, plus the impact of his clinical and research studies, have had a major influence on neurology and equine health and welfare worldwide.
Honorary Life Membership 2021
Boyd Jones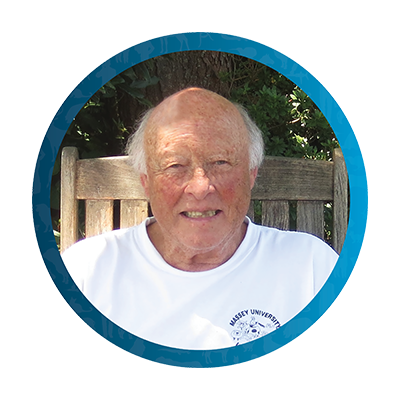 Professor Emeritus Boyd Robert Jones is widely regarded by the veterinary profession in New Zealand as the 'father of companion animal medicine'. He has the enormous respect of veterinarians both nationally and internationally. As well as his academic and scholarly achievements, he has served the profession through extensive involvement with the NZVA, the Australian and New Zealand College of Veterinary Scientists (ANZCVS) and the VCNZ.
Boyd was awarded a BVSc in 1967 from the first graduating year of Massey University veterinarians. In 1974 he attained membership of the Australian College of Veterinary Scientists (now the ANZCVS) in canine medicine, followed by fellowship of the ANZCVS in 1984. Subsequently, he became a diplomate of the European College of Veterinary Internal Medicine in 1997 and a Royal College of Veterinary Surgeons registered specialist in small animal medicine in 1997.
Boyd has had a long and prestigious career at Massey University. Starting in 1974, he taught undergraduate, clinical and postgraduate students for 22 years.
In 1996 he moved to the University College Dublin, where he was initially appointed as Chair of Small Animal Clinical Studies and then in 2002, as Dean of Veterinary Medicine. He was instrumental in the Dublin Veterinary School achieving accreditation from the American Veterinary Medical Association.
Professor Jones has also had a long association and involvement with the NZVA. He was an early member of the Small Animal Society, later renamed the Companion Animal Society (CAS) and then the Companion Animal Veterinarians (CAV) branch of the NZVA. He served many years on the CAS executive committee and in 1994 he was given the CAS Annual Service Award. Soon after this he was honoured with life membership of the CAS in recognition of his service. He was editor of the CAS Newsletter (now Companion Quarterly) for many years.
Boyd has also played a significant role on the editorial board of the New Zealand Veterinary Journal (NZVJ). He joined the board in 2010 and has served as chair of the board from 2015-2020.
In his association with the ANZCVS, he has been variously an examiner, mentor and supervisor for candidates, as well as board member and president. In 2019 he received the ANZCVS College Oration award, which gives recognition to a veterinarian in Australia or New Zealand who has made a major contribution to veterinary science, especially contributions that have a global and lasting impact.
Boyd was chairman of the VCNZ from 1995 to 1996, as well as chairing multiple committees for this organisation.
In 2015 Professor Jones was awarded Officer New Zealand Order of Merit for services to veterinary science.
Veterinary Impact Award 2021
Amy Burroughs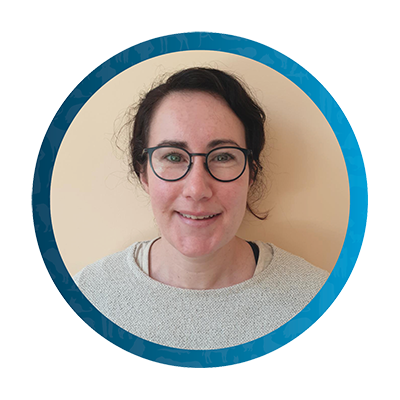 Dr Burroughs is a worthy recipient of the Veterinary Impact Award for 2021, having designed, maintained, analysed and optimised the national bulk tank milk (BTM) programme for New Zealand's Mycoplasma bovis eradication programme. The programme provides a monthly screening test of every lactating dairy farm that provides milk to New Zealand's commercial milk supply. The importance of the BTM surveillance New Zealand's eradication programme cannot be overestimated..
As the current manager (February 2019 to present) of New Zealand's national bulk tank screening programme for Mycoplasma bovis, Amy analyses and optimises the surveillance programme as well as undertaking stakeholder engagement and contract management for this important building block of the programme.
Amy contributed to New Zealand's COVID-19 surveillance programme in 2020 during a secondment from MPI to MoH. She has previously taken active roles in One Health projects in Australia including the quantification of antimicrobial resistance and emerging infectious diseases in bats.
An observational study of risk factors for virus excretion from a colony of flying foxes (Pteropus poliocephalus) earned her a PhD in the use of virological, endocrinological, and epidemiological techniques to investigate risk factors as drivers of virus excretion from a wildlife population. This thesis made an important contribution to the understanding of Hendra virus transmission in populations of flying foxes.
Amy has worked across human and animal health, government and industry and New Zealand is fortunate to have her as a key technical expert in the world first effort to eradicate Mycoplasma bovis.
Business Excellence Award 2021
Green Island Veterinary Clinic
Winner of the Business Excellence Award for 2021 is Green Island Veterinary Clinic in Dunedin.
Owner and Director Dr Scott Drummond has worked hard to establish innovative employment practices at Green Island so that working there is as sustainable and enjoyable as possible for every staff member. Scott's style of leadership promotes harmony and supportiveness amongst the team, ensuring a warm and happy place to work. He is incredibly open, supportive and accommodating of his team's personal and professional needs.
The needs of staff are included in every aspect of the business so that every person is fresh and ready to work for every shift. Everybody's interests are supported and each member of staff has the resources required to do their job well. The business is constantly changing to better meet the changing needs of staff with a willingness to try suggestions that come up in regular team meetings. Nurses enjoy autonomy in how they meet the requirements of their jobs, the business and their personal needs with flexibility in roles and roster to suit. Scott always asks for and listens to suggestions and helps lead the team to design better systems that work for everyone.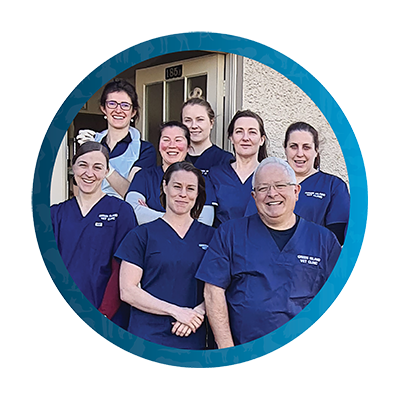 The daily schedule is designed to ensure that time in clinic is balanced with other requirements. Time for paperwork, call backs and inpatient treatment is incorporated and bookings are actively managed and booked according to the needs of the patient.
Scott tries to make the best of the talents and areas of special interest of all the team, through supporting CPD and making business systems. Nurses have been recently supported into their own consulting times to further develop their interests and job satisfaction. This has resulted in a high level of veterinary and nursing care in areas of otitis externa, pocket pets, dentistry, rehabilitation, stifle surgery, behaviour, endoscopy and ultrasound.
All of these factors have resulted in a team of happy and loyal staff. Clients love the positive atmosphere and high level of service provided, knowing they will have a fresh and helpful team every time they ring or come in the door.
The team from Green Island Vet Clinic, left to right, Isobel Topham (veterinarian), Helen Akesson (veterinary nurse), Anna Gilchrist (veterinary nurse), Kerri Gray (veterinary nurse), Jemma Wyatt (veterinary nurse), Vicky Armstrong (veterinarian), Kristen Martin (veterinarian) and Scott Drummond (veterinarian and practice owner). Absent, Kayleigh Hutchison.